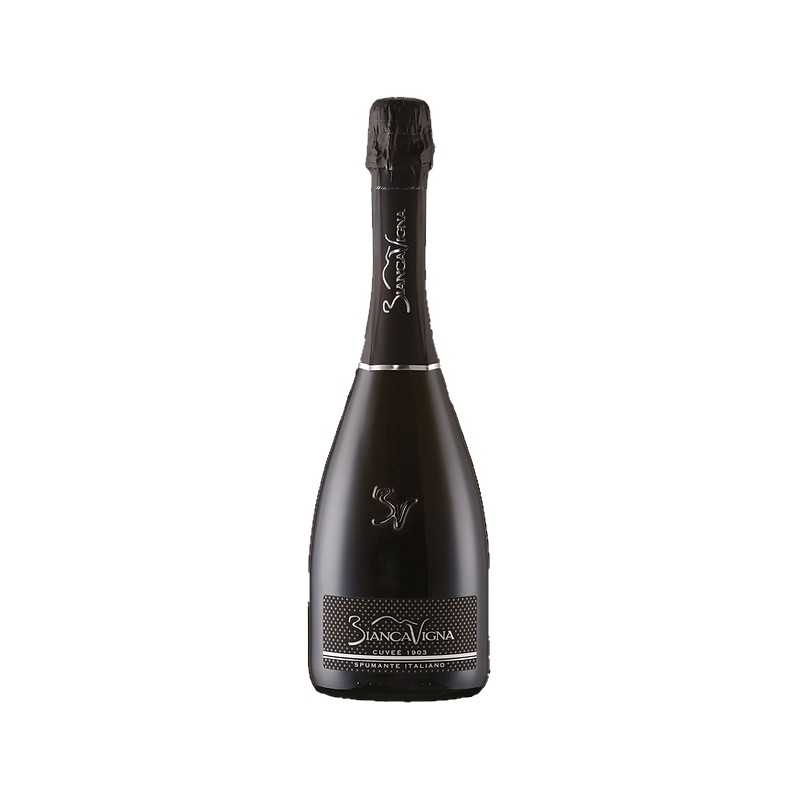 
"Cuvée 1903" Spumante Italiano - Biancavigna
The glass slides gracefully with its greenish yellow coat, accompanied by soft notes of plum, linden, ginger and lemongrass, the texture of the fine bubbles flows pleasantly on the palate, ending with a gooseberry finish. Wine to combine with small talk, smiles, company. Prologue to a pleasant day.
Soil: chalky.
Harvest: between the end of August and September.
Vinification: soft pressing of the grapes, static settling and fermentation at controlled temperature.
Aging: in stainless steel tanks at controlled temperature in close contact with its noble lees.
Second fermentation: fermentation in autoclave (cuvée close) at controlled temperature, with selected yeasts for a minimum of 30 days. Tartaric stabilization at low temperature.
Bottling: isobaric, after sterile filtration.
Color: bright straw yellow with green reflections, fine and persistent perlage
Bouquet: fruity with a marked hint of apple and white fruit.
Taste: creamy with a pleasant fruity aftertaste.
Serving temperature: it is advisable to serve at a temperature of 6-8 ° C in tulip-shaped crystal glasses to enhance the aromas and perlage.