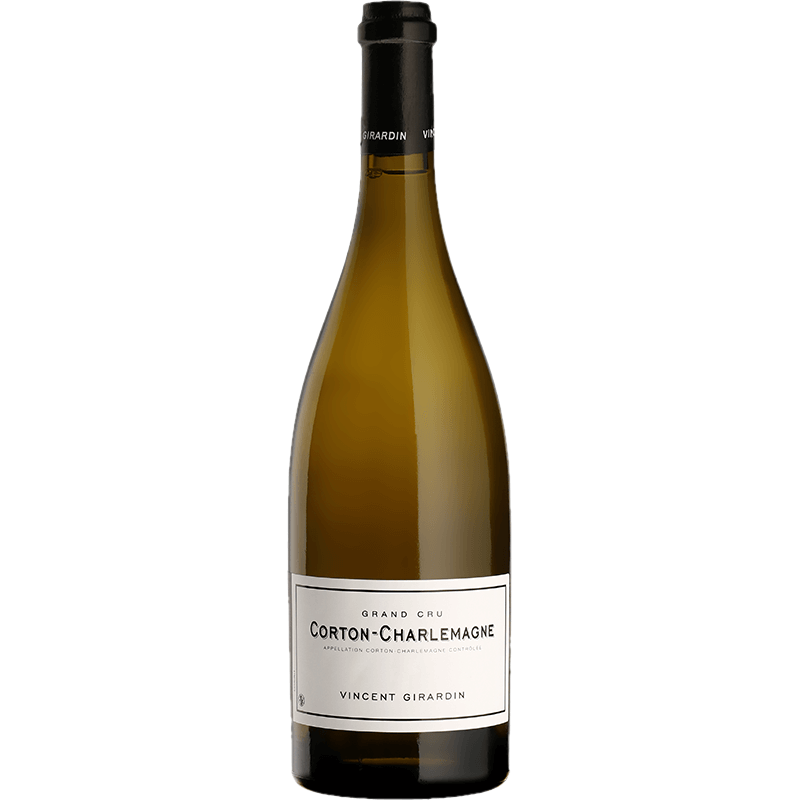 
Corton-Charlemagne Grand Crü 2017 - Vincent Girardin
Rich wine that expresses itself over time with mineral aromas. Mineral notes, flint, vegetal notes, lime blossom, pineapple.
Last items in stock
AGE OF THE VINEYARD: 50 years
GEOLOGY: The vineyards from which the grapes are produced are located in the municipalities of Pernand Vergelesses, Aloxe Corton and Ladoix Serrigny, north of the Côte de Beaune. Soil: clayey-calcareous, south and south-east facing. 100% Chardonnay - Guyot with different seasons in the vineyard (pruning, espalier / knotting, peeling).
VINIFICATION: The grapes are hand picked and selected during the harvest. They are lightly pressed in a pneumatic press to obtain a slow extraction. After a light decantation, the wine is placed in 228-liter French oak barrels (30% new barriques) for the two fermentations (alcoholic and malolactic) with natural yeasts for 18 months.
AGING: Aging on fine lees. One month before bottling, the wine from the different barrels is placed in a stainless steel tank for assembly. The wine is finally clarified and lightly filtered before bottling according to the lunar calendar ("root" day for the conservation of wines).